Without any risk, 100% free, no credit card required.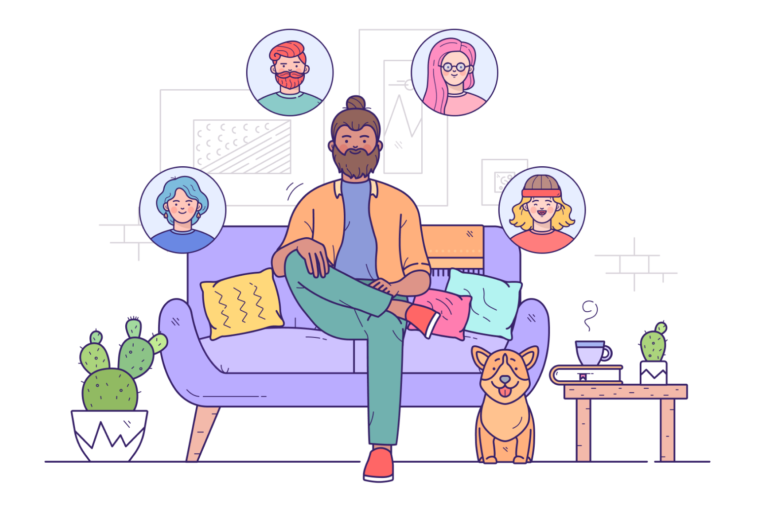 Besides helping you to rent out your properties easier,
Hominext also helps you to manage properties, renters and much more!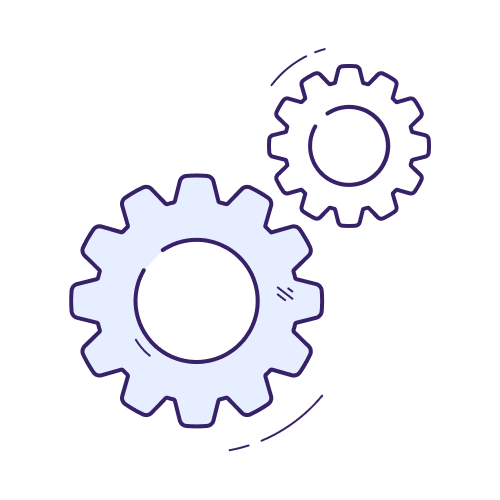 All your places, renters, documents, communication and more are digitally bundled in one place.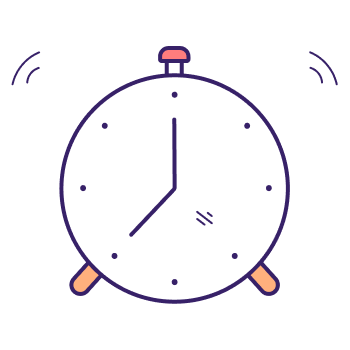 Your time is too precious to waste finding suitable tenants, with some unique features Hominext takes care of that!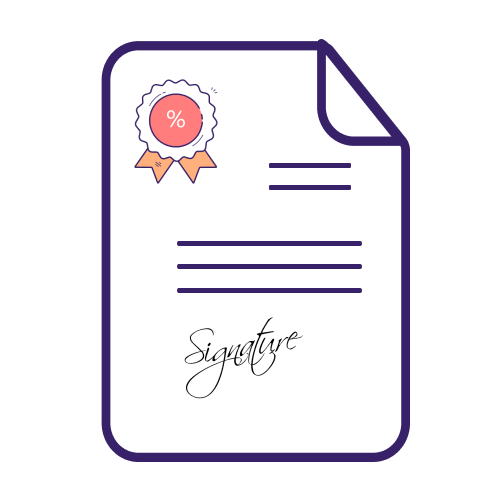 Renters can send you a rent request if they are interested in your offer. Check at a glance if they meet your expectations.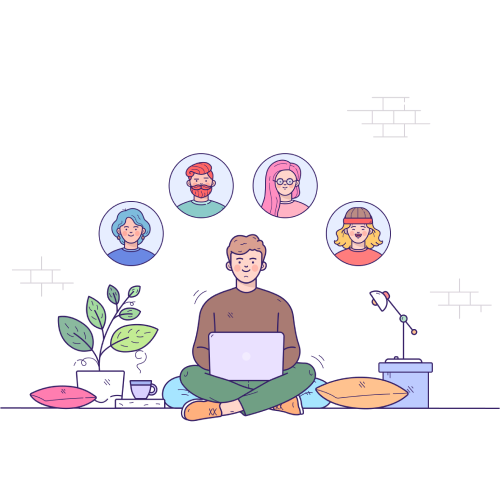 At Hominext, tenants have their own profile in which they can define all their interests, requirements, needs and wishes for their new home. This allows us not only to suggest fitting homes to renters, but also to suggest suitable renters to you.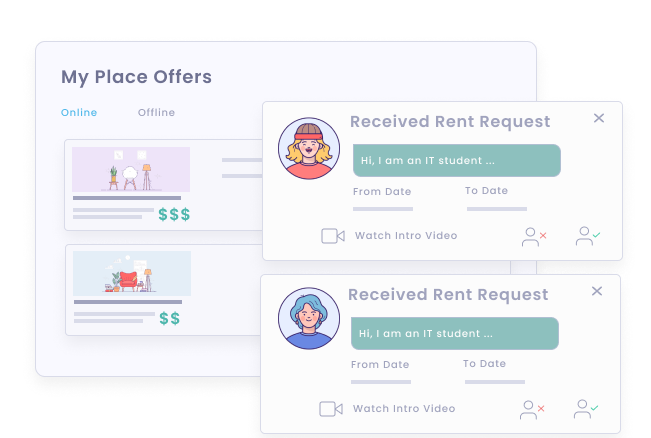 A rent request is like an application of potential tenants for your housing. With the ability of attaching their profile, documents and an intro video, this gives you a valuable impression of who is interested.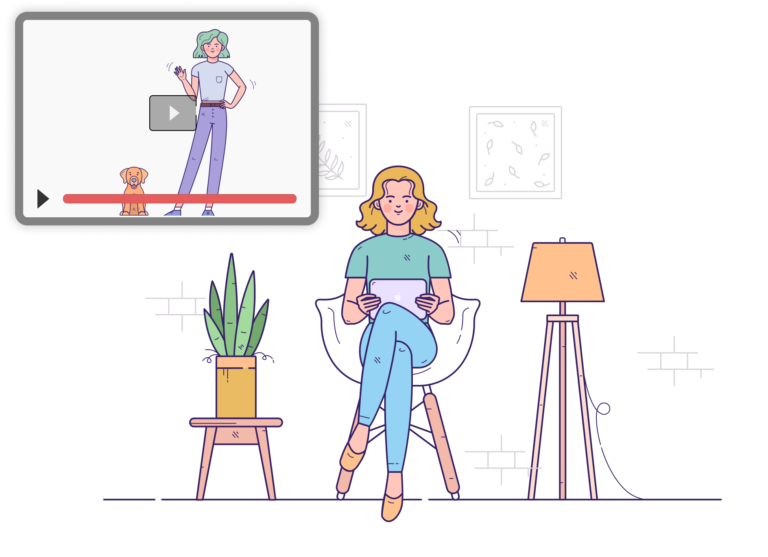 A picture is worth a thousand words they say, and we think a short video is even more powerful. That's why we give renters the opportunity to take a short video to introduce themselves to you as a landlord.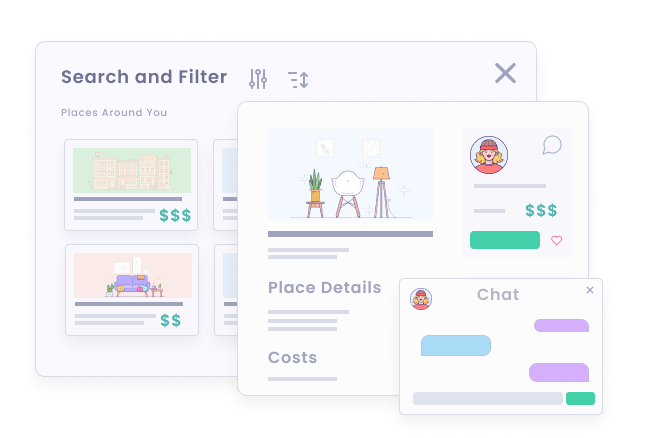 The control panel in Hominext is the heart of our system, where everything comes together. Manage all your places, renters, documents and communication in one place instead switching between platforms.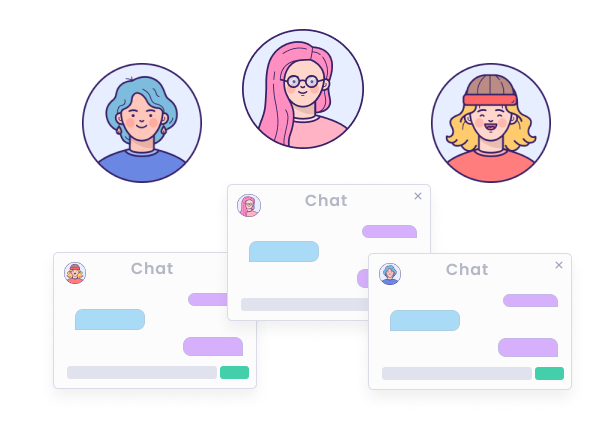 Always be in contact with your potential and active renters by our integrated chat functionality. Besides chatting you can exchange pictures, too.
Create your place offer in the most
convenient way.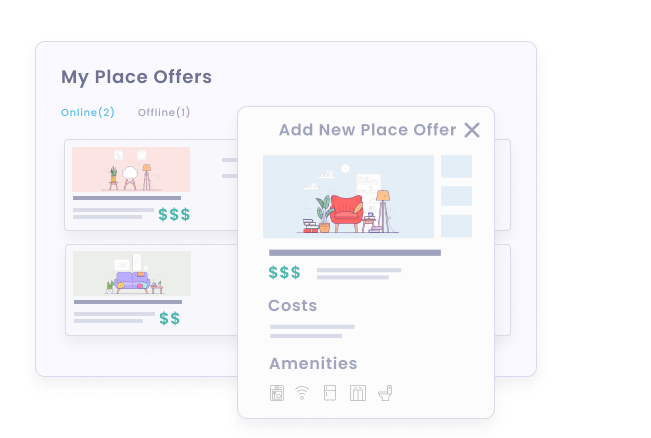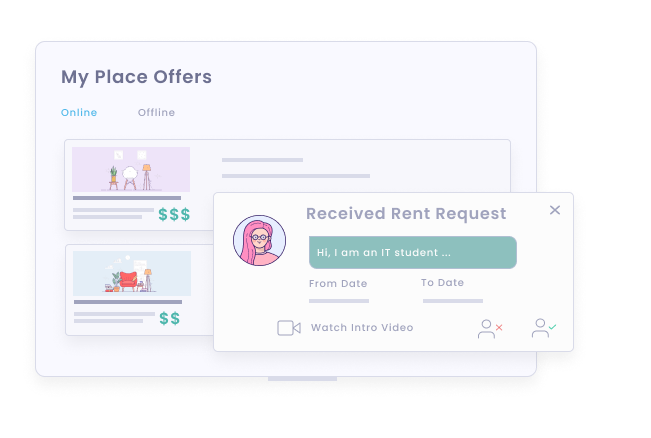 Potential renters who are interested
in your place offer will send you rent requests.
Found the right tenant? Perfect! Now make a rental agreement containing all necessary information.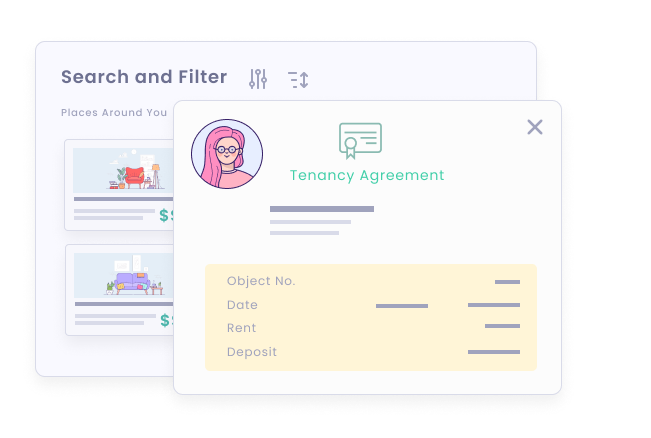 Without any risk, 100% free, no credit card required.
Frequently asked questions